Really very long time never update my blog :(
Let's highlight some updates during this 2 weeks!
I went Dim Sum with my family last last Sunday. I love Dim Sum but I hate waking up early in the morning.
I like this the most! Crispy sesame outing with pandan lotus paste fillings :)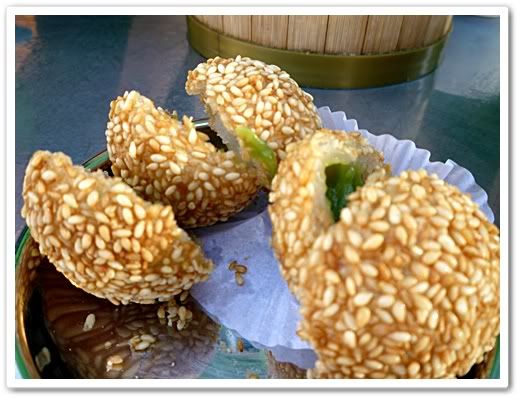 Har-Gao :)
Char Siew Pau :)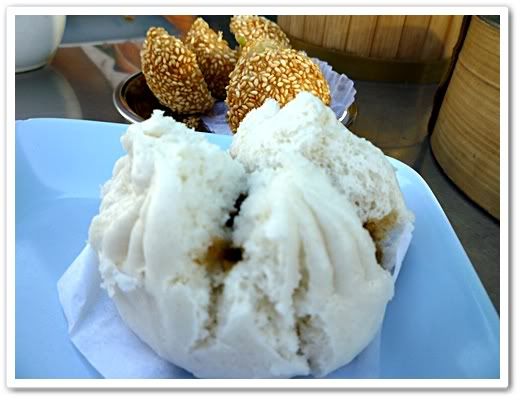 Just post up some to make you guys drooling :D *I actually snapped very few pictures because I busy eating LOL*
We all went very early because my sister have to arrive her workplace by 10am. She seems like enjoy her work so much with a bunch of crazy new friends :) Happy for her but no leave for her from now on if not mistaken because Chinese New Year is approaching and these will be the days when everyone go for a new pair of shoes! For your information, she works in a shoes shop temporary until CNY eve :)
Then last Sunday, we went Ikea, Ikano Power Center and The Curve!
Saw some CNY exhibition in Ikano Power Center.
The Bonsai. A small bonsai can cost up to RM238. I saw another one with price tag RM6999!
It's very hard to shoot a picture like this. I mean without anyone inside because children likes this
pondok
thingy. Climbing up and down non-stop!
So CNY feel! I love CNY! :D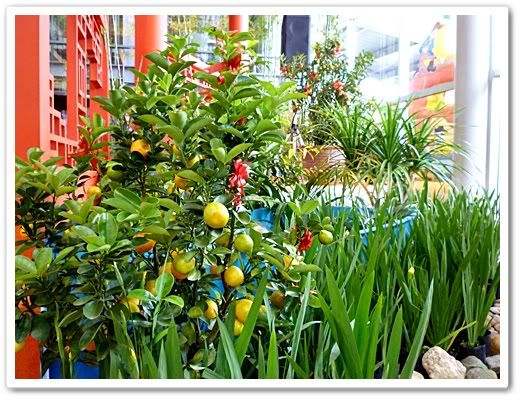 I like this picture :) Correctly focused!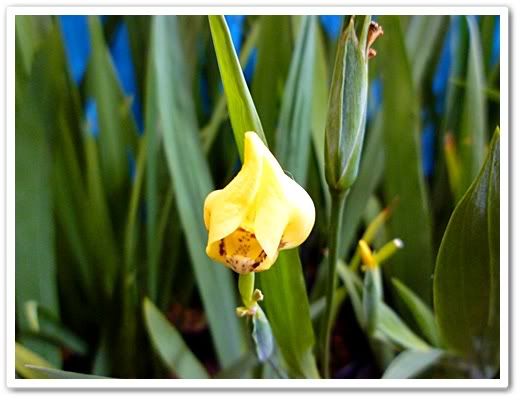 Red is the colour for Chinese New Year!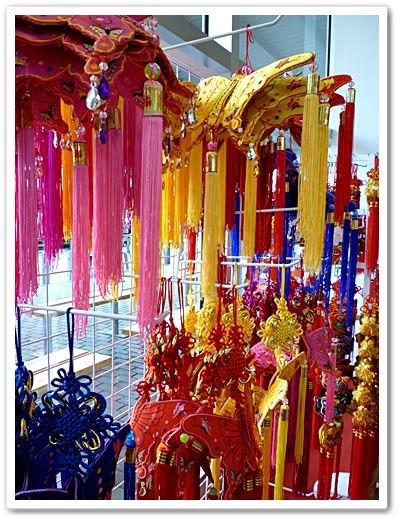 Pussy willow plant :) Parents used to put this plant as decorations in our house as decoration during CNY :)
Red lanterns!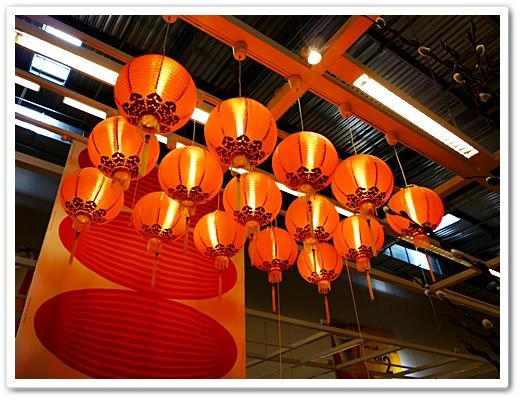 Artificial flowers. Random shooting while waiting for mummy at Ikea :)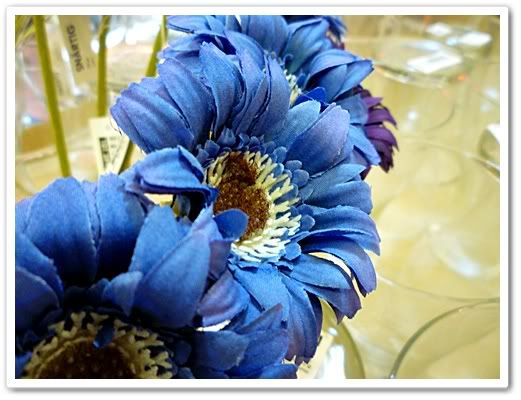 Quite sometime never been there already, and I bought a nice shirt from Kitschen! *Hint: I tried that shirt before in TS!*
I love CNY decorations in The Curve :) So nice!
Long bamboo with colourful lanterns. The happiness and prosperity feelings.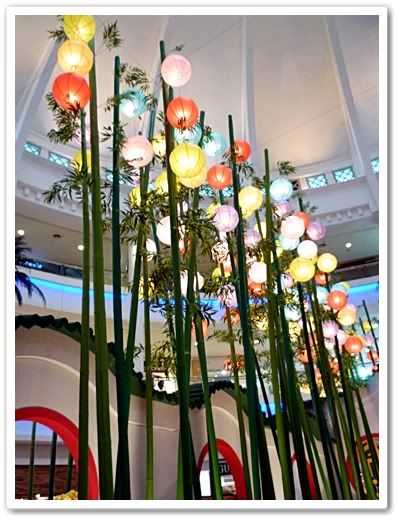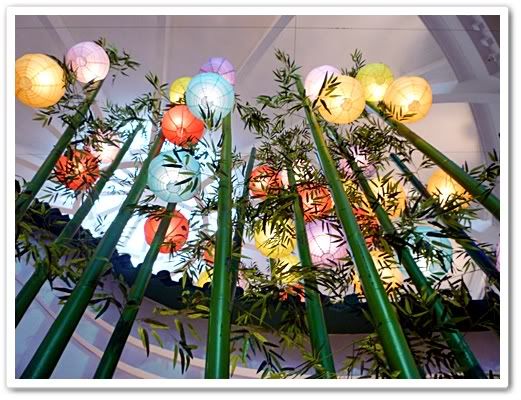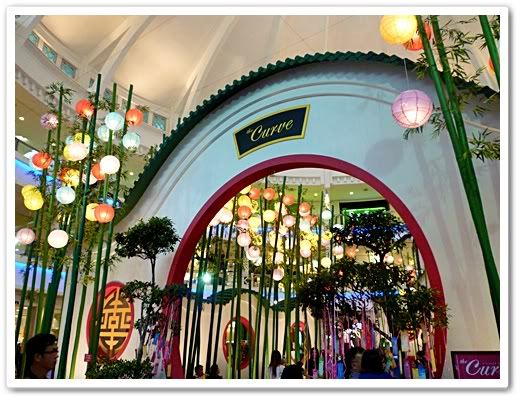 Wishing cards :) You can write some messages for anyone you love and hang it on the tree!


Preparation for Drum Performance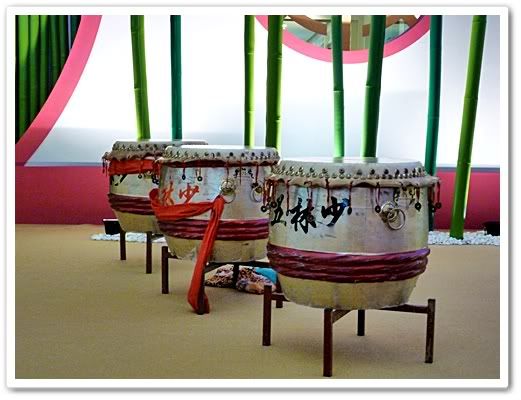 I like this :)
View from first floor :)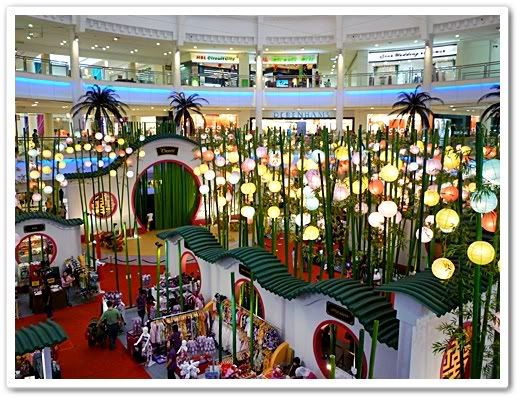 Oh ya! Not to forget that, I have changed my specs! Anyone noticed that? :) It's time for my old pair of specs to retire =P
P/s: I might not have time to update as frequent as I did during semester break. Life is getting busier and busier. I have tests on 3 consecutive weeks until Chinese New Year break. Non-stop assignments and lab reports too. I guess that will be the only time I can enjoy to the fullest :) Looking forward to it!