Yeepee! We made it on last
Saturday
:)
I only able to post this today because Saturday I was really too tired and Sunday, tired also :D
Went
Mid Valley
with parents and brother. Took info and registered for my sis in Edu Fair!
She is officially a part of
LimKokWing University
!
Okay. Back to the topic.
We started the day with Klang Famous-
Bah Kut Teh
at Teluk Pulai Bah Kut Teh shop at Taman Rashna :) No picture is taken because I left everything in Mr. Andrew's car :)
Wai Kit and Kok Thai brought another friend of them, Anice together. And now Anice become a friend of us :)
Total participants: 9
Who?
Me, Ker Wei, Junn Terng, Jie Hong, Andrew, Kok Thai, Michelle, Wai Kit and Anice
Perfecto peoples contribute to perfecto outing!
We headed to Sunway Lagoon in 2 cars. Thanks to the
drivers of the day
- Andrew and Wai Kit.
Reached Sunway Lagoon and here we started our day. By queuing!
So
crowded
since that day is a Saturday plus school holiday!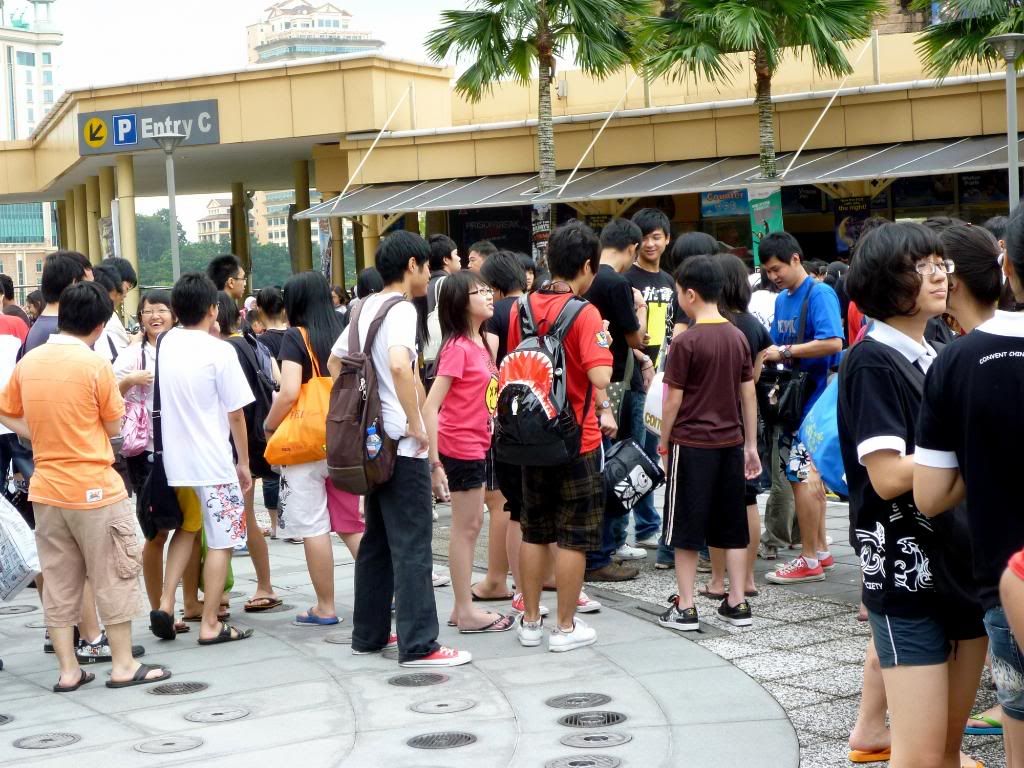 People mountain people sea

everywhere, inside and outside!

Something

funny

happened when we queuing to enter the park. As you can noticed from the above picture, people were queuing on water fountain outlet :D

What happened when water suddenly spurts out?



LOL! They went

wet

even before enter the theme park :D And the queue got disturbed :)

While waiting for the long queue before our turn to enter the park, let's have some pictures!

The girls :)


From left: Anice, ME, Ker Wei and Michelle
The girls and a
boy
man!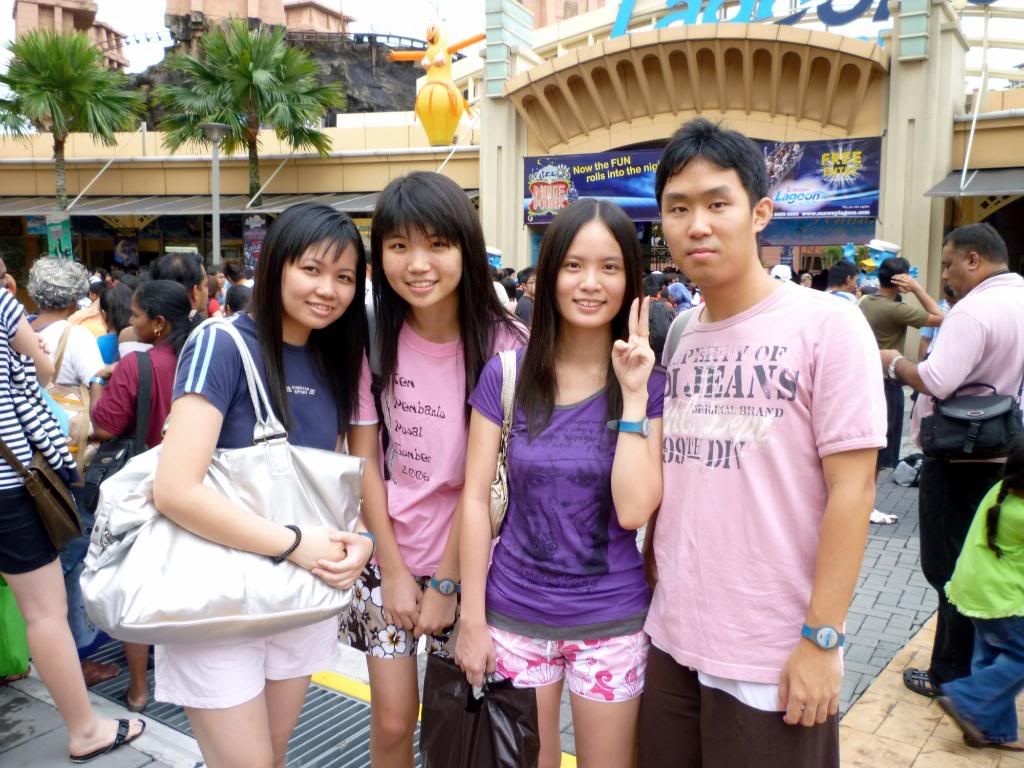 You see. He likes us so much. He even wears the shirt we gave him few years back! :)

And all the men boys! HAHAHA



From left: Andrew, Kok Thai, Wai Kit, Jie Hong and Junn Terng

Random shoots before I locked my camera inside the locker :)



Now

Sunway Lagoon

even open for public in the night. Free entrance from 7pm-11pm :) Every ride will be charged individually, if not mistaken RM5 per ride.

Me and Ker Wei with Sunway Lagoon

blue duck

!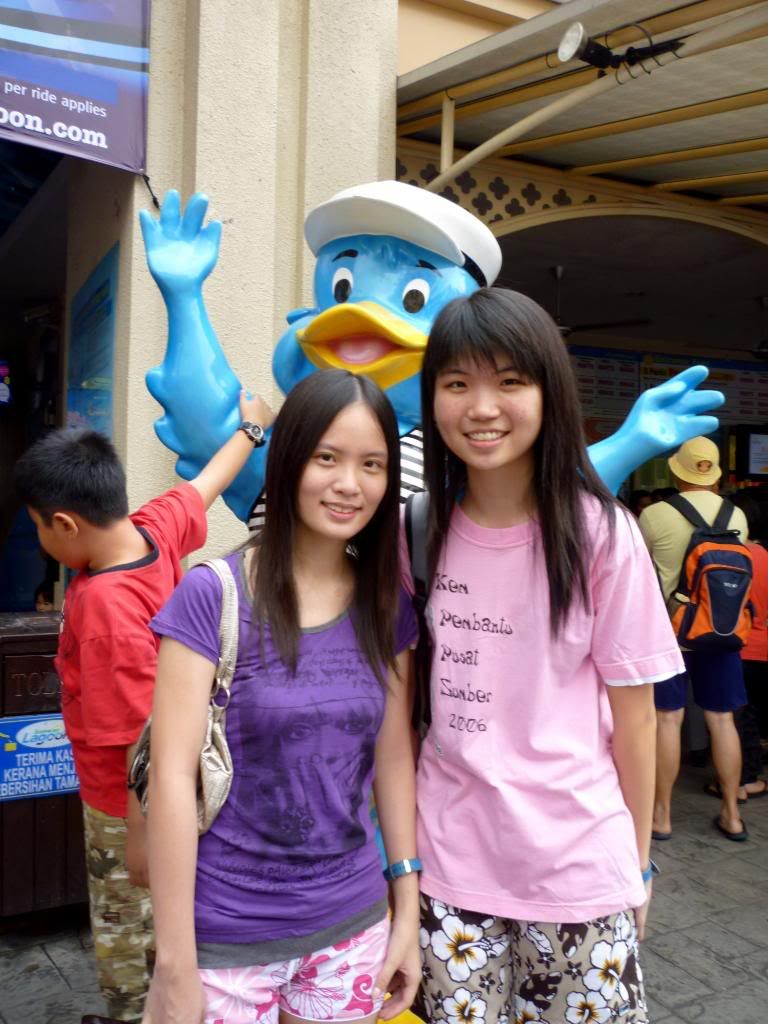 Terng and Kok Thai with Terng's twin :) They wore

same shirt

XD



They don't allow any

foods and drink

s

to be brought inside the park. So we poured all the drinking water to the plants outside :(



Bag checking in the process.

The merry-go-round!




Game stalls which I don't see anyone playing there LOL




The wristbands

POWER

!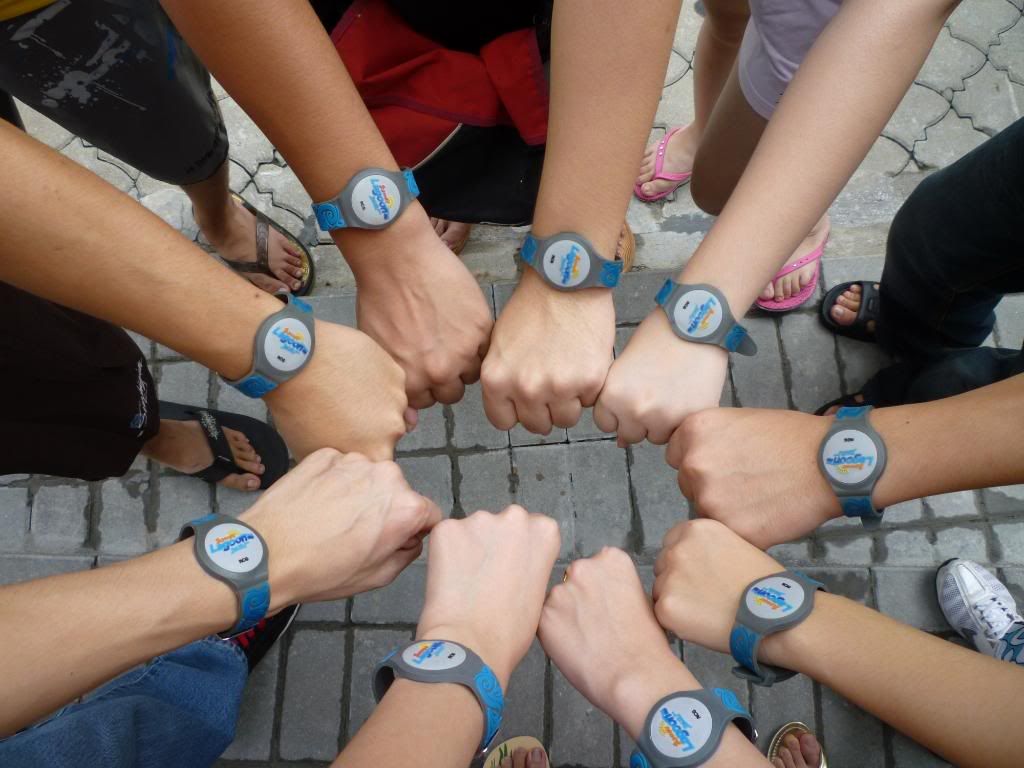 Somewhere in the park :)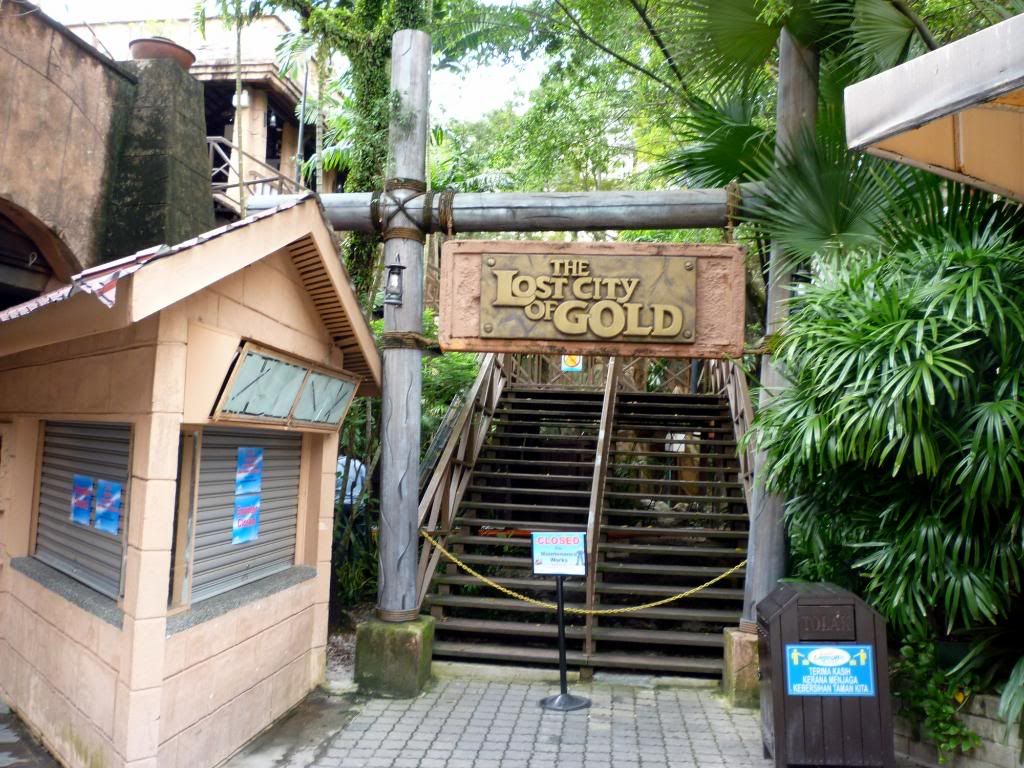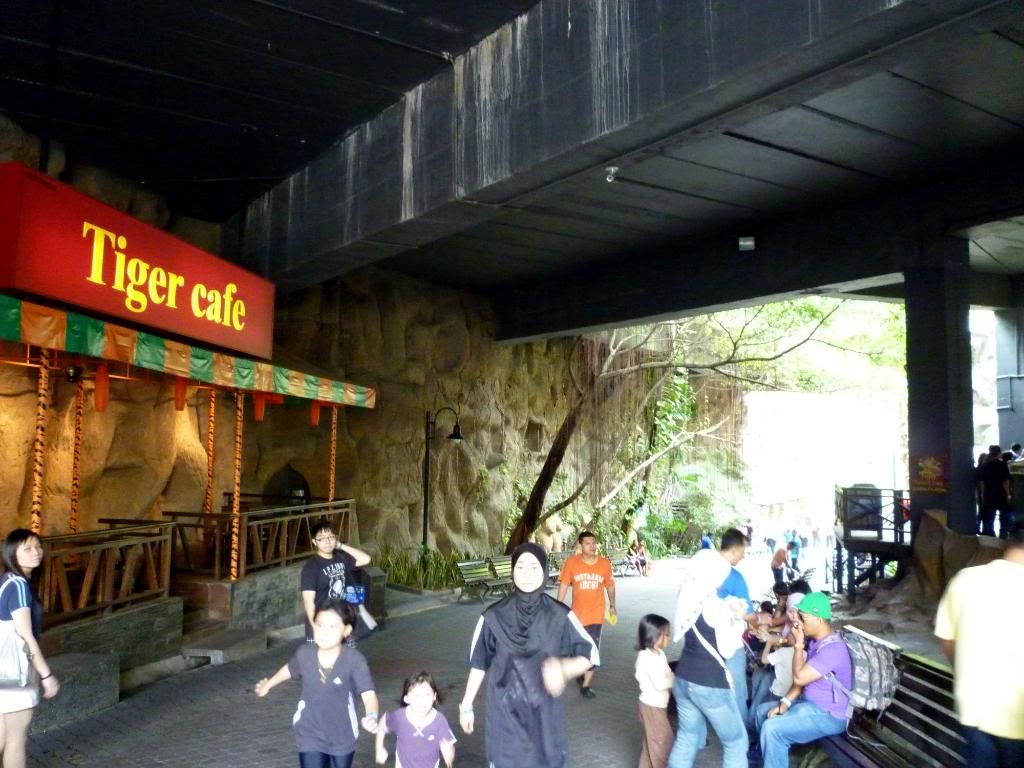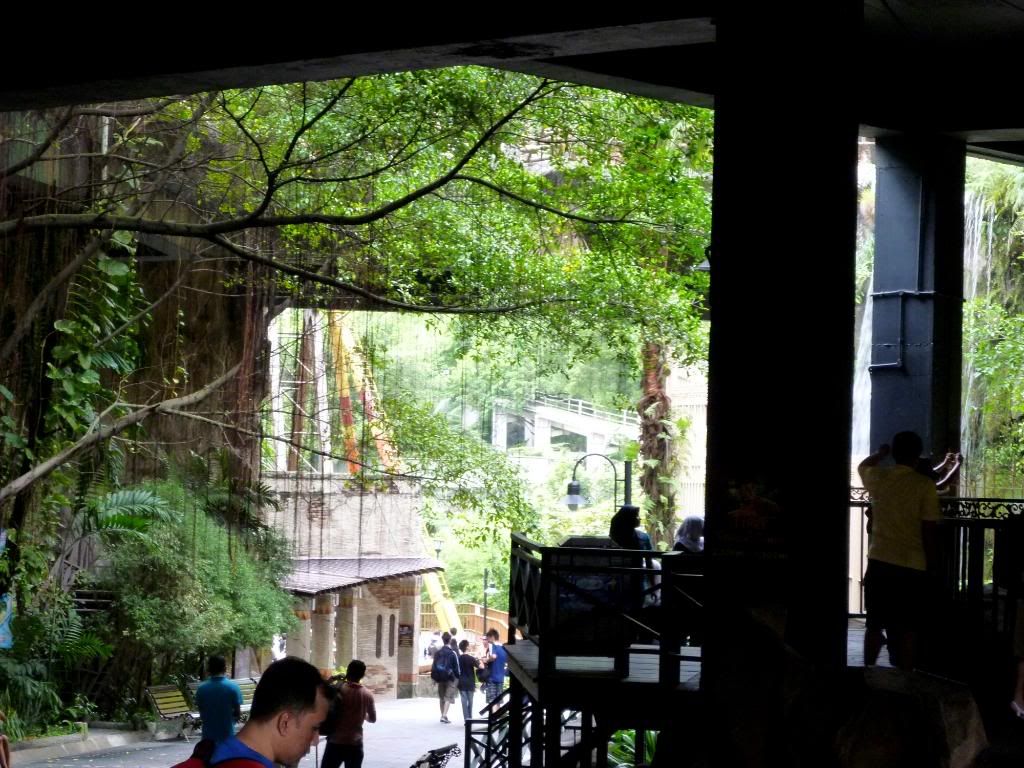 The signboard :)




Our first attempt in the park!

PIRATE SHIP

attacks!

My first experience in 360 degree turning ride *shivers*


5 warriors in
PIRATE'S REVENGE
attacks- the steady Michelle, ME, the brave one- Terng, Andrew Yong Tau Fu *ops*, and Jie Hong :)
The park map

And the

tour guide of the day

- Kok Thai!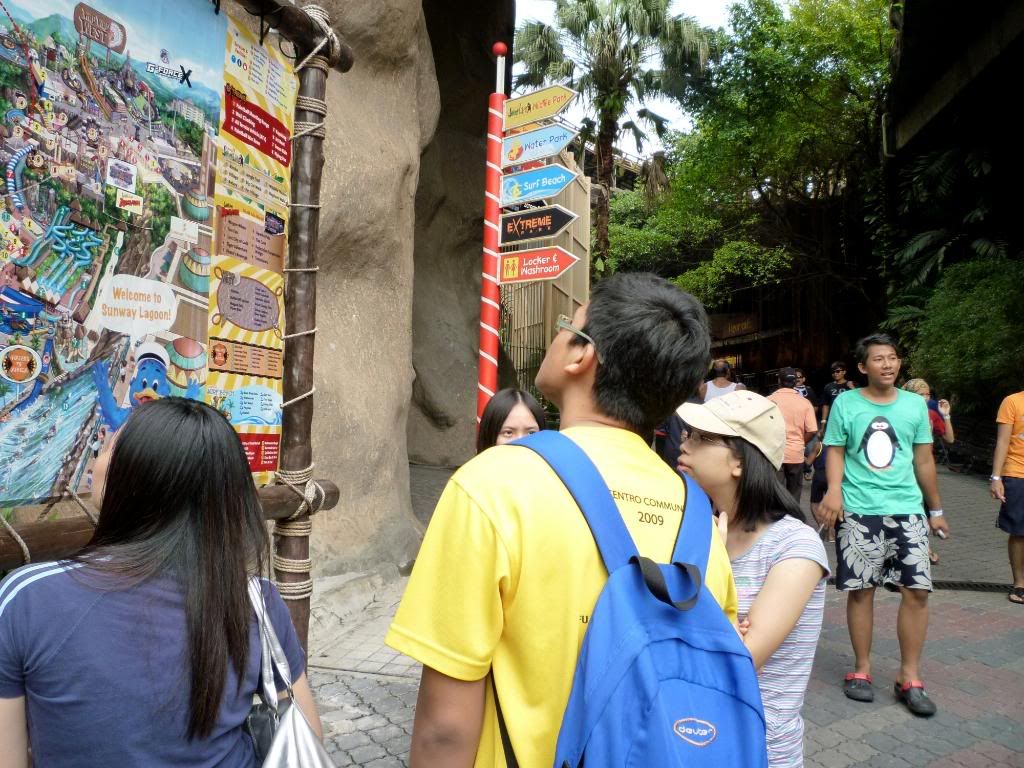 The

Locker Area

- where all our belongings rest when we have fun :)




The most memorable part for the whole outing definitely goes to the weather!

No strong sun shining on us, but

HEAVY RAIN

kept falling on us during the whole journey :)

Luckily, most of the rides still run as usual. The difference is we need to play in heavy rain.

We all

went whole wet

even before we played any water games.

Walking under heavy rain isn't something we get to experience all the time, we have

nice memories

on this together :)

We shared the same memories of the day. As what Terng said,

tiring but worth it. Superb

!

Then we tried almost every rides in the park.
The not so thrilling Buffalo Bill Coaster and Butch Cassidy's Trail. Something that made u wet like Niagara Falls Flume Ride and Colorado Splash or Grand Canyon River Rapids.
My first time walking on the world's longest
Pedestrian Suspension Bridge
, it's fun but shaking :)
5 peoples squeezing in Apache Pots. Just to avoid Terng and Andrew's crazy spin that made their head spins too :D

I even have the guts to try on the scissors thingy-

Tomahawk

! Super thrilling and the most thrilling ride I tried in my life until now!

Anything and everything was

nice

:)

After clean ourselves up in the bathrooms which some doors are unlockable and no water supply, we moved on to

Yuen Steamboat Buffet

somewhere near there :)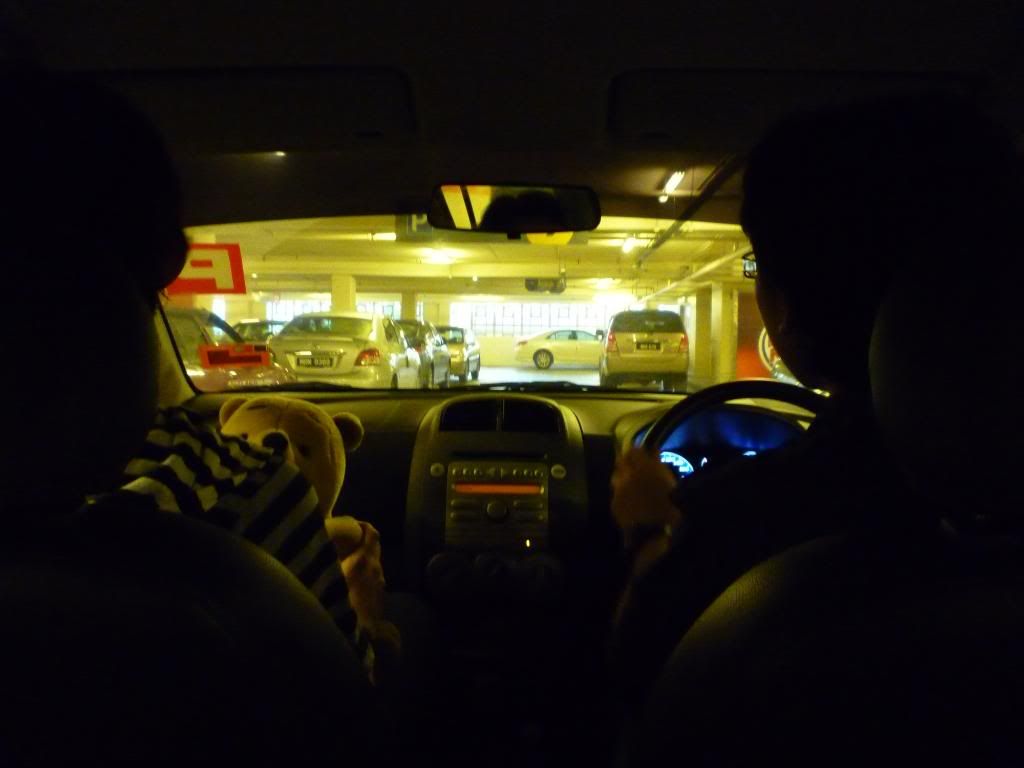 RM20.80 per person

and eat-all-your-can :)


We were lucky enough because we no need to wait outside like what others said :) Maybe we are quite early and we only need 1 table to fit 9 peoples :)


The foods variety quite ok. But I like Serdang Steamboat Buffet more :) We can grill foods there and foods choices are more!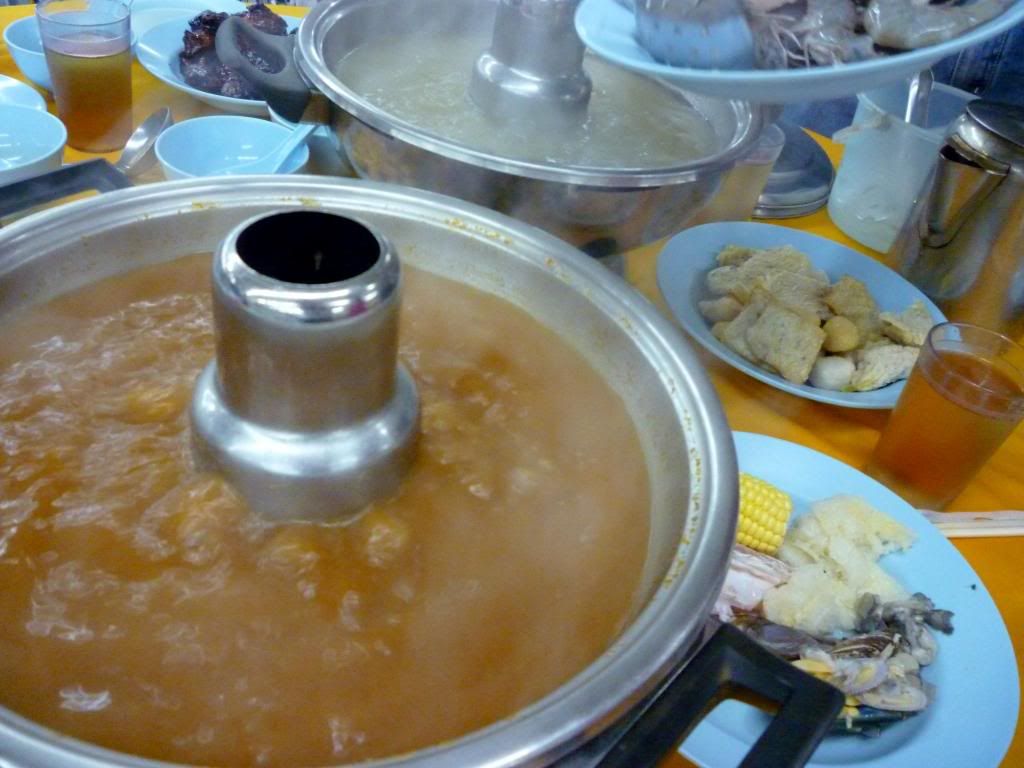 The super famous

Honey Chicken

. MUST TRY! Very nice :)




Ate for few hours there and end the day with our group picture!

Kachak! Everyone smile :)


The End.