Another destination in my semester break :)

Proudly introduce you-
Cameron Highlands
!
23th December 2009 to 24th December 2009
2 days 1 night trip to Cameron Highlands is enough for you to visit mostly every tourist spots there. If you love
nature
and would like for some
relaxation
moments, you definitely can stay there longer :)
Booked online for
Equatorial Hotel
a month or longer before our vacation, first time stay at that hotel because we used to stay in Desa Anthurium Apartment :)
Began our journey early in the morning after breakfast at Meru. Headed all the way up to Tapah and start to drive up the mountain in windy roads. Me, and my youngest sis and bro kept crapping all the way while another sis trying very hard to sleep to avoid travel sicks :D Adventurous driving indeed!
Have
mocha
drink in the journey! Hahaha
After hour plus of turning here and there, we finally reach
Brinchang
! Here we start our day :)
Before that we stopped by
Cameron Valley Tea Plantation
:)
I like tea farm! Feeling so relax and refreshing!
How will be the feeling if we can sit on a bench and view on tea farm everyday?


Tourists can even enjoy hot tea and tea time at the tea shop :)




Workers harvesting ready-to-harvest tea leaves :)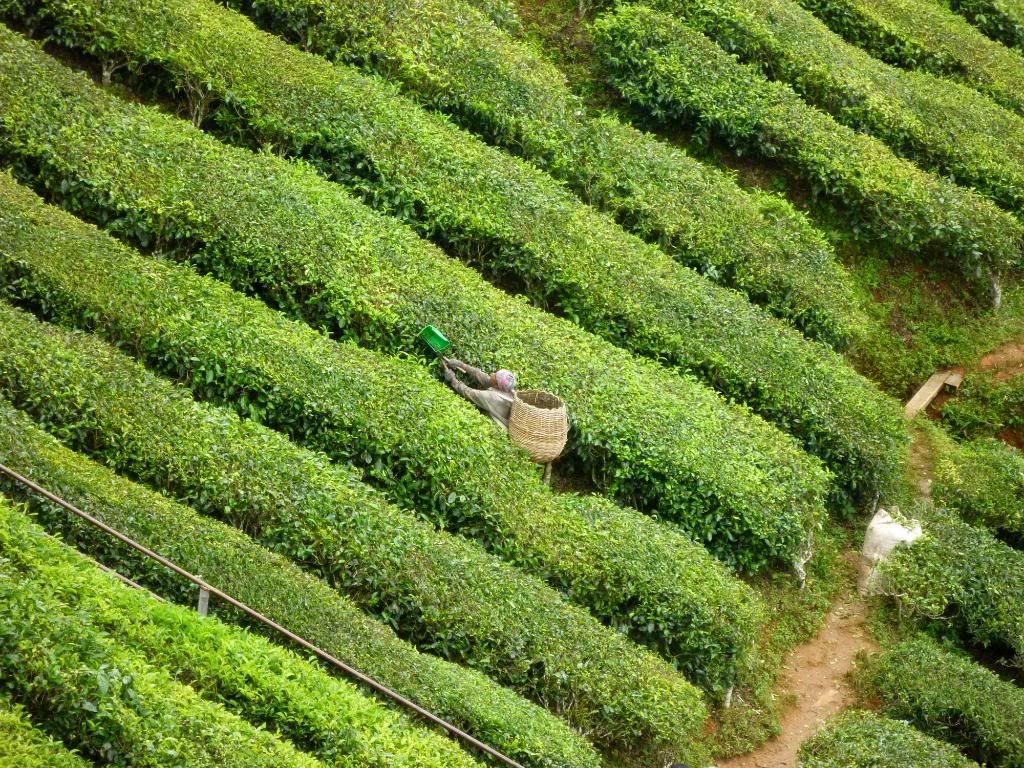 Cap is something very helpful in highlands :) They can help prevent hair from become very messy since the wind is strong! :)




Stopped at a big florist and cacti farm! So many colourful flowers and different kind of cacti!




The flowers there have vibrant colours and very fresh! I guess that is because the weather there is lower :)




I like this :) Purple colour made me think of a friend who crazy about everything purple: Zhi Wei :)




The flower is so big!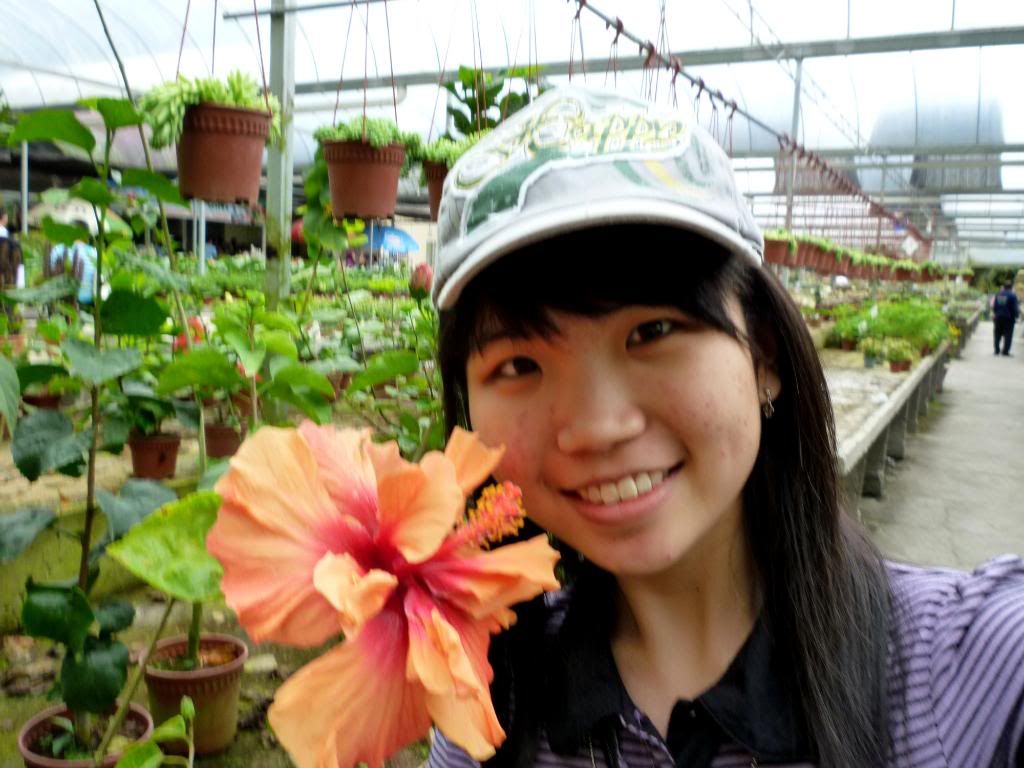 There are some antique electrical appliances for display too :)




Everything also huge :) You see the size of the

cacti

! Bigger than a human head!




Bermacam-macam cacti available :)




After that, went hotel to check in. But the room not yet ready yet.

I like the

christmas decoration

very much. So warm and nice!




Not forgetting to take picture with christmas tree! I like the christmas songs played in the lobby :)




We are

1628m above sea level

.




We do not wish to waste our time for waiting at the lobby. Since they will give us a call when the room ready. So, we proceed to

Bee Farm

.




The apparatus used to collect bee honey :)



The Bee Farm changed a lot since my last visit will be around my secondary school. The farm renovated and now they are more organized.

The bees actually fly everywhere in the farm. They will not sting you of course if you never

kacau

them :)

Bee in close distance.



Finally can check-in. This is our room :)




Night time, we went for dinner somewhere near Pasar Malam area. Recommended this chinese restaurant :) Price very reasonable and foods taste awesome!




We met some familiar faces in that restaurant too. Chinese Language Club from our secondary school and my teachers as well!

After dinner, went

Pasar Malam

. This was my first time there. We just simply stroll around because the rain started to pour :(

Bought the famous

homemade ice cream

. 2 scoops for RM3 :) and some fried foods, I like the

fried potato balls

especially! Very nice :)



WE ARE THE COOLEST! :)






Here go the second day!

Our first destination of the day will be

Sungei Palas BOH Tea Plantation

!


I likey this picture a lot. Green tea farm and blue sky! Perfecto!
If you have been to BOH Tea Plantation, you will never feel that the route up to Cameron is scary and windy :) The single way road for to and fro cars and even BIG BUSES! No side metal bar at the side, go beyond the road, you will fall down the mountain.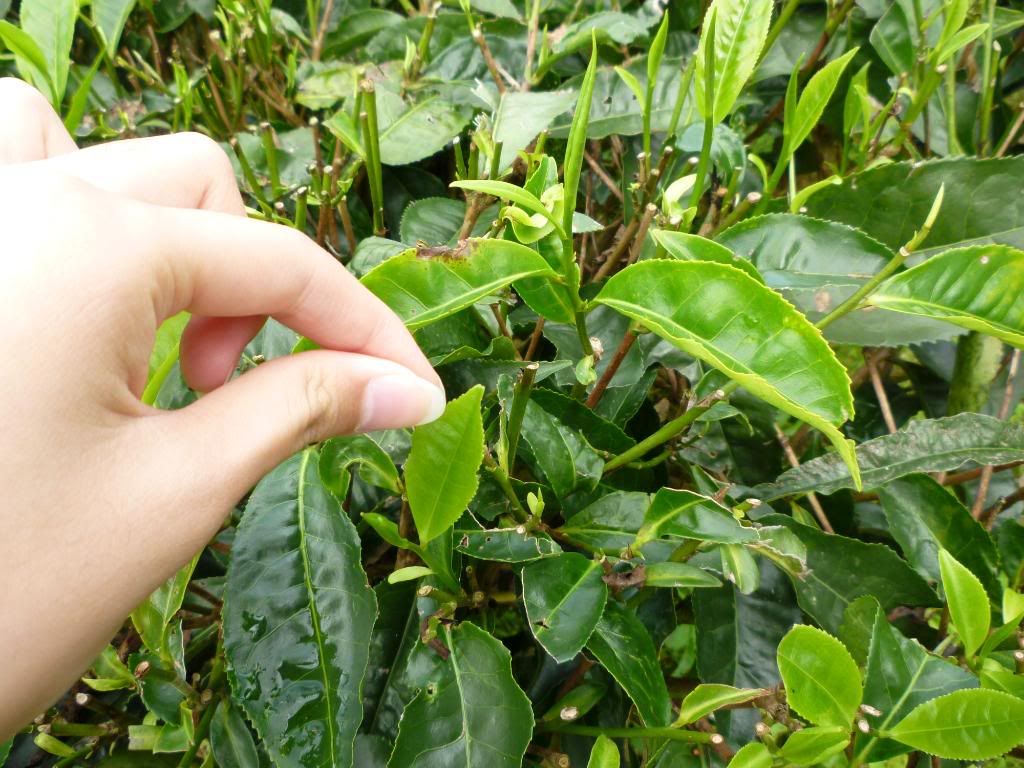 They cut off the light green leaves :) The young shoot.
The ME and the dad :)


BOH Tea Centre!




Thanks to the temporary photographer. Our group picture!




Good place to enjoy. Nice place to taste fresh tea!




The Menu




Some of the tea are served in mug, while some are served in tea pots :)

ME and the SIS




MODELS in a row! LOL




The Tea Shop display area!




Some of the tea products sold there cannot be find at normal shops. So we bought some for trying :)




BOH Exclusives

White tea

soaps! :)




BOH Peppermint Tea!




I tried Jasmine Green Tea. The aroma really nice :)




Welcome to

Sungei Palas Visitors Centre and "Ummph" Teashop

!

Visitors can visit the tea factory on their own because there are clear descriptions of tea-making process provided. Walk through the factory and learns to appreciate tea :)

Tea leaves are classified according to sizes.




The process: 2nd stage


The process: 3rd stage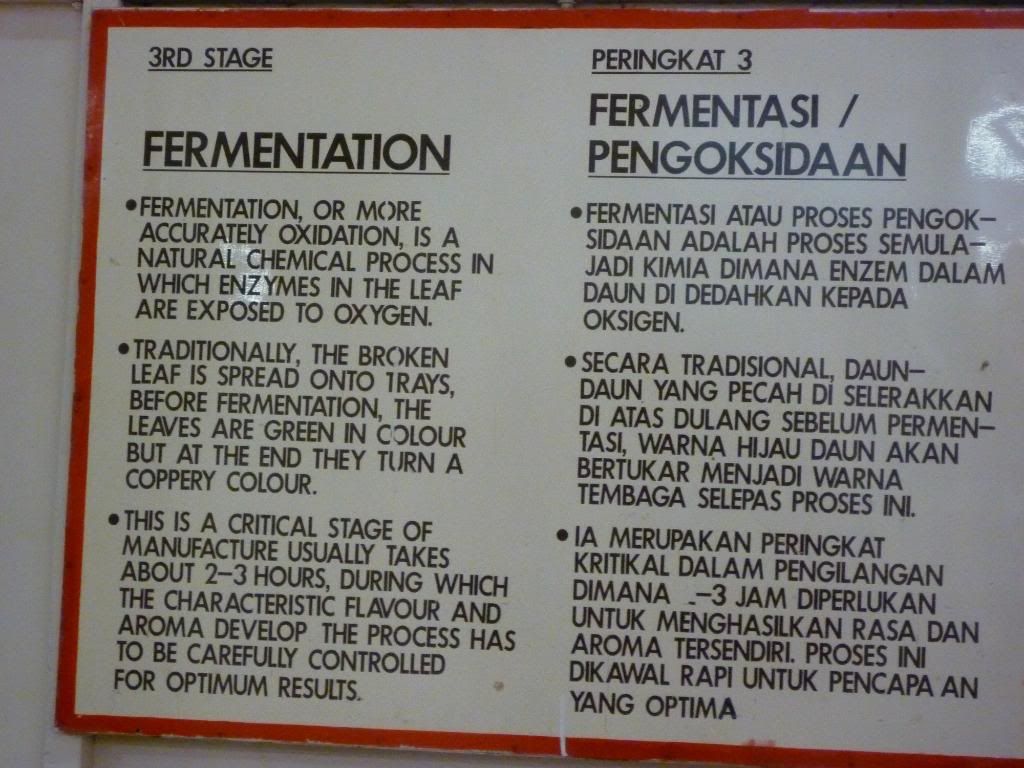 The process: 4th stage


The process: 5th stage




After BOH Tea session, we went to Self-pluck Strawberry Farm.

The self-pluck strawberries session only open on weekend. 2 people a group and need to pay RM20 per entry which is the price for 0.5kg of strawberries :)

Pluck more pay more is the concept.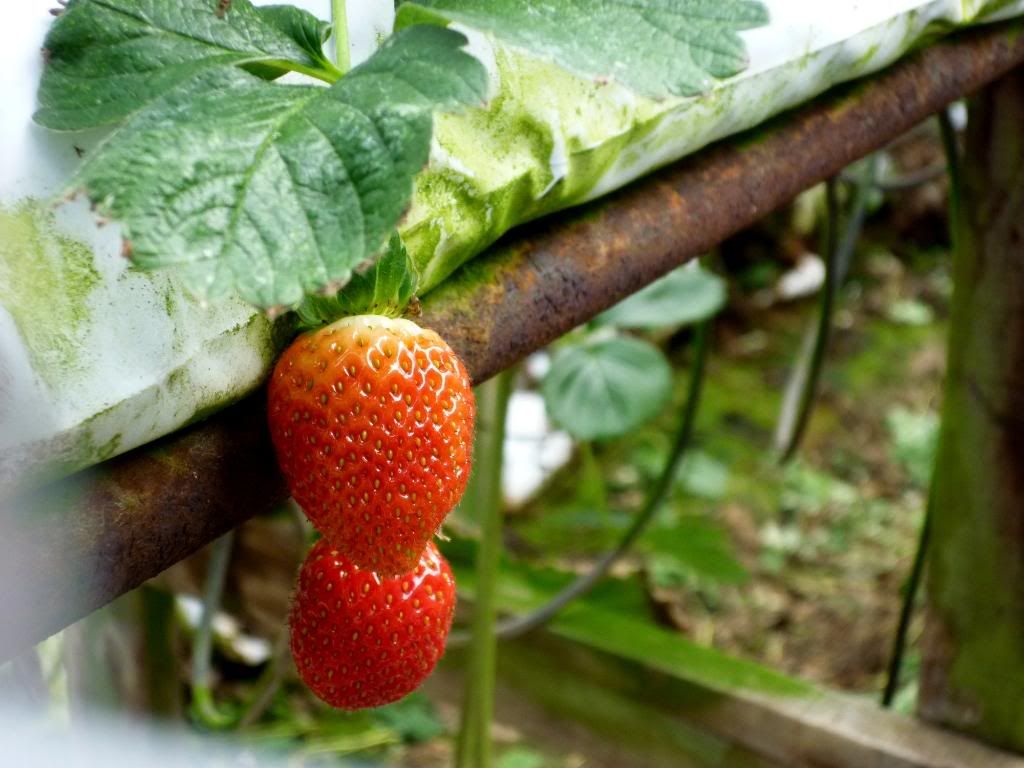 Juicy and red strawberries! My favorite!




After

Starwberry Farm

, we went to pasar again. Mum bought many vegetables there and we bought strawberries. Those dried strawberries, apples and love fruits taste very nice too. We bought sweet corns and sweet potatoes there! Mostly on foods foods and FOODS!

On the way back, we stopped by

Lata Iskandar Waterfalls

.


Didn't play there. Just photographs session!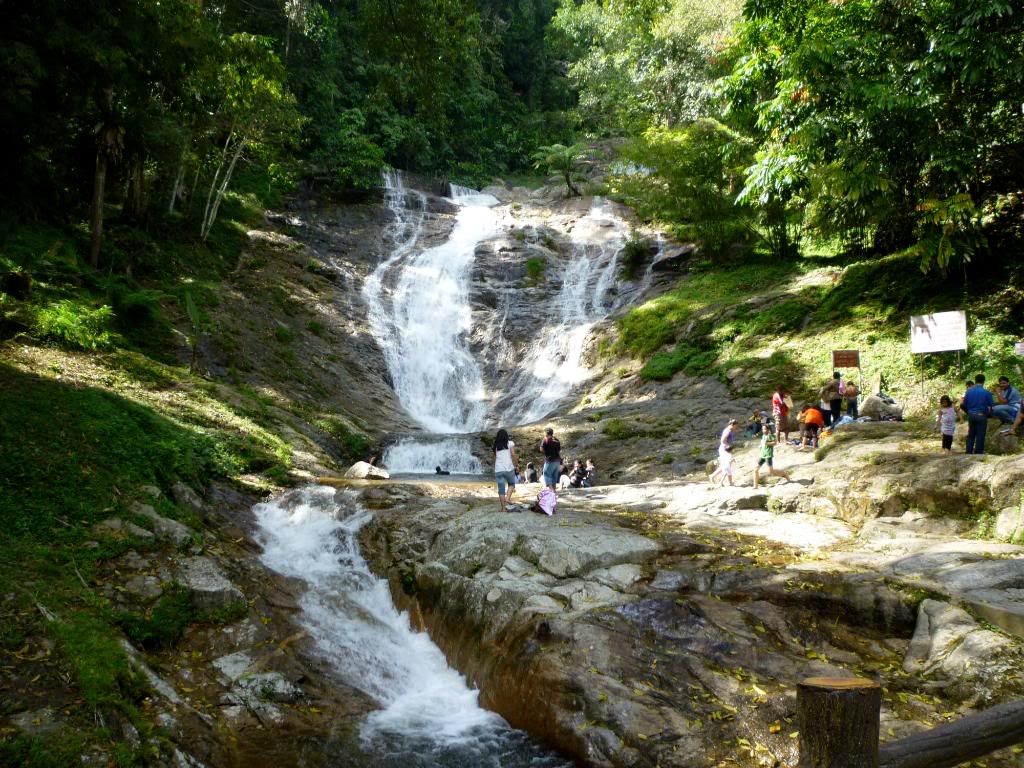 Other pictures I will upload to my facebook as soon as possible. Hopefully Facebook do not fail my uploading process :)

I enjoyed my trip and the time I can spend with them.



Cameron Highlands Bravo!