Fun Fair was something we forgotten long time ago.
Any idea when was your last visit to Fun Fair somewhere in your place? :)
In my memory, Fun Fair was something quite fun when I was young.
But I redefined in when I grown up, Fun Fair is something not-so-fun as other theme parks provides much better thrill rides and facilities :)
Few weeks ago, saw some containers lorries unloading and fixing up Fun Fair stuffs near Aeon Bukit Tinggi and it seems like something different from normal Fun Fair.
Why different ah? They got swings like in Genting Outdoors Theme Park, Big Wheel, and scissors-like rides in Sunway Lagoon :)
Looks and sounds so fun!
SO, we decided to have a look there last Saturday :) Yeepee!
This is what we can see from the Fun Fair entrance :)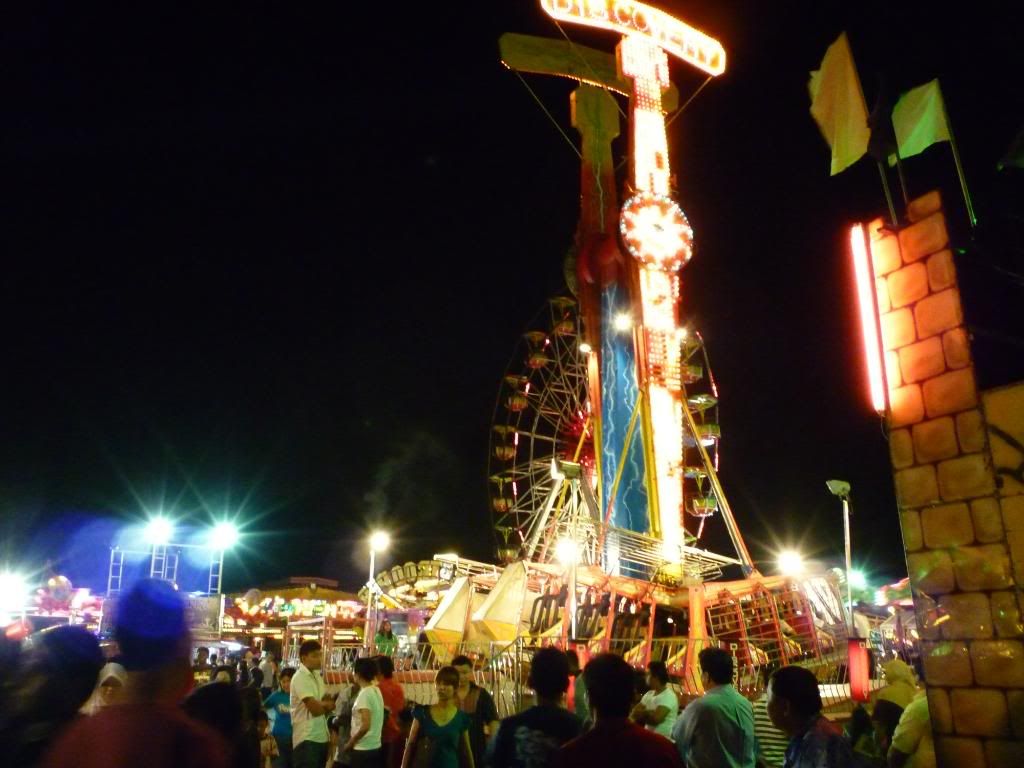 The octopus-like rides :) Octopus makes you turn and dizzy!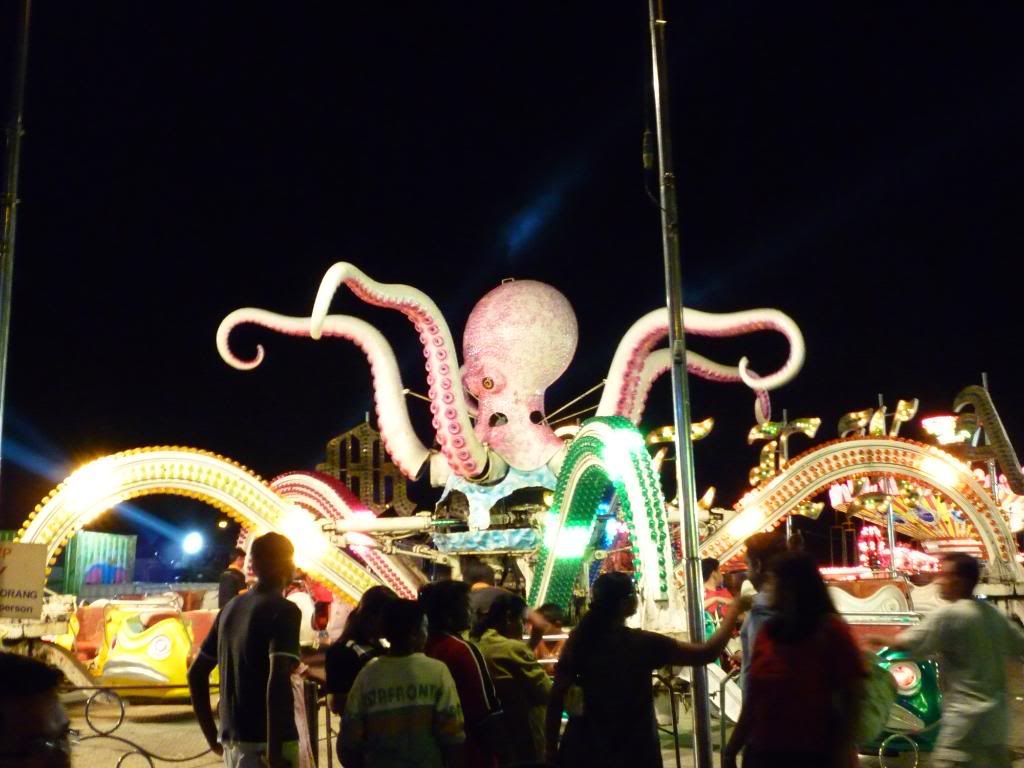 The scissors-like ride starts turn and turn! 360 degree :)





Discovery is what it called. Makes you discovered what is real dizzy!



They got haunted house too :) But I forget take pictures!

We tried on this ride later on. 2 tokens per person= RM4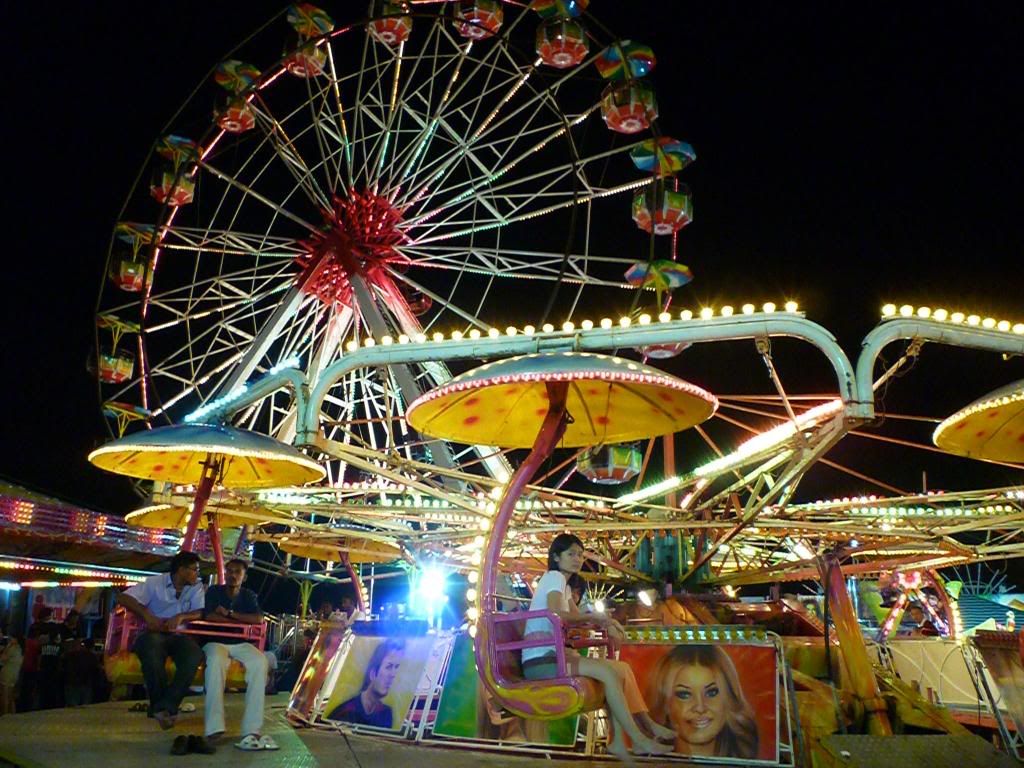 Bumper Cars!




I love this picture! So nice :) The Big Wheel!



Big Wheel 3 tokens per adult, 2 tokens per child :)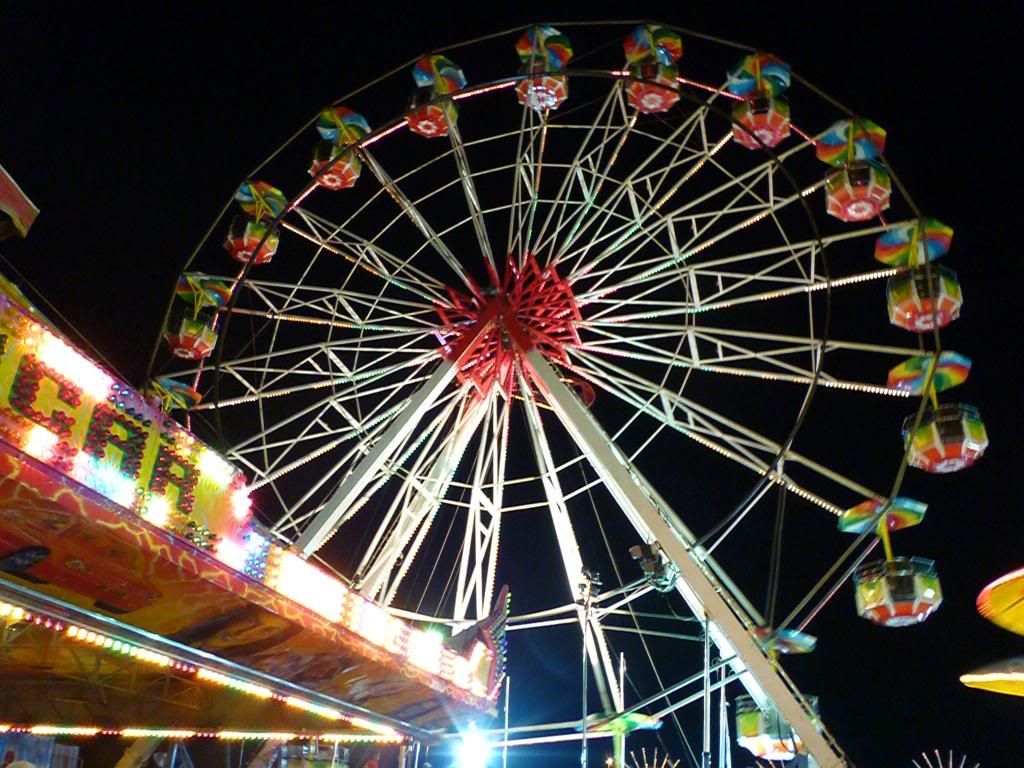 The Swings! Like what we seen in Genting, but a little bit smaller in size :)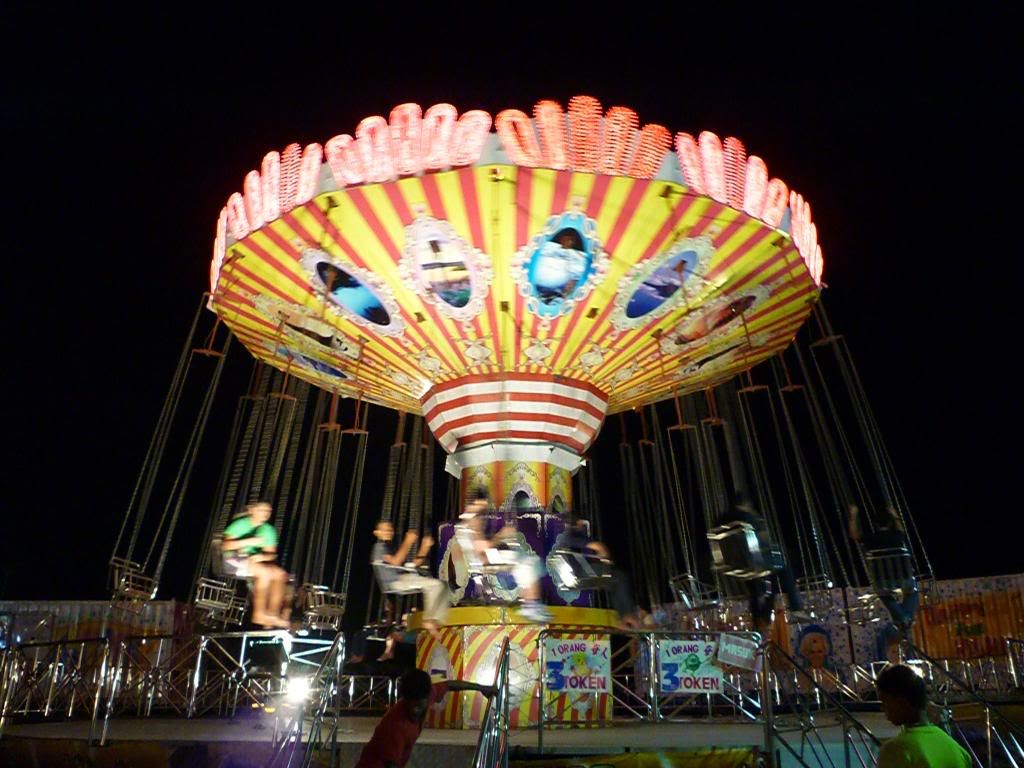 Not forgetting include ME in the picture =P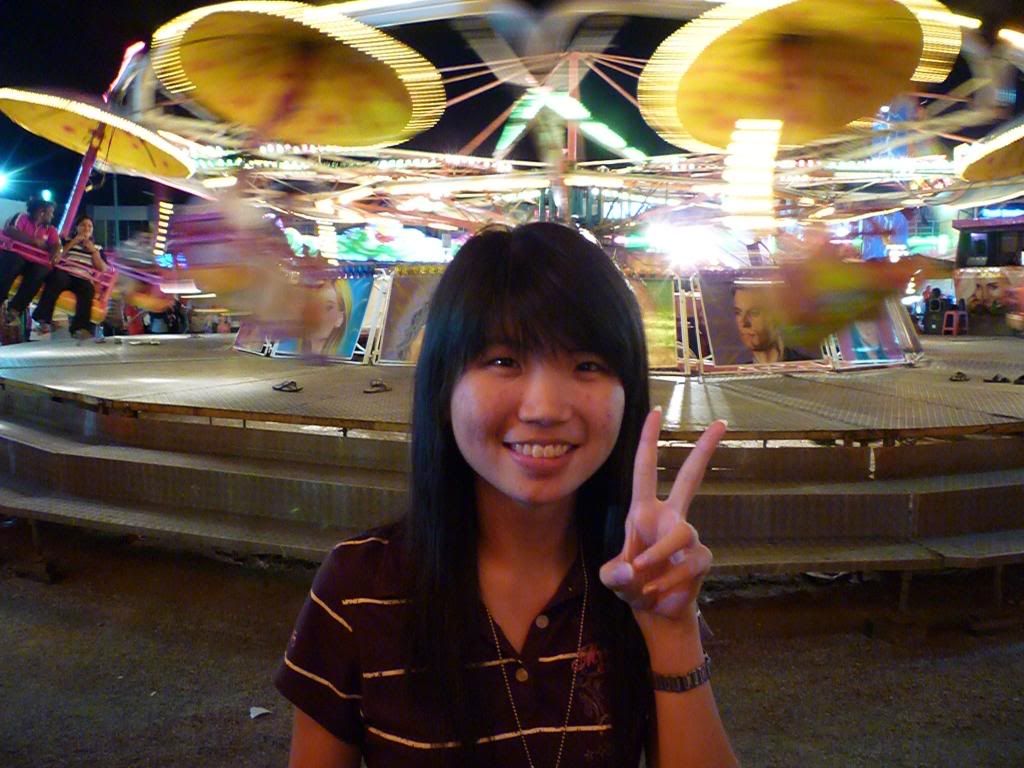 These are TOKENS!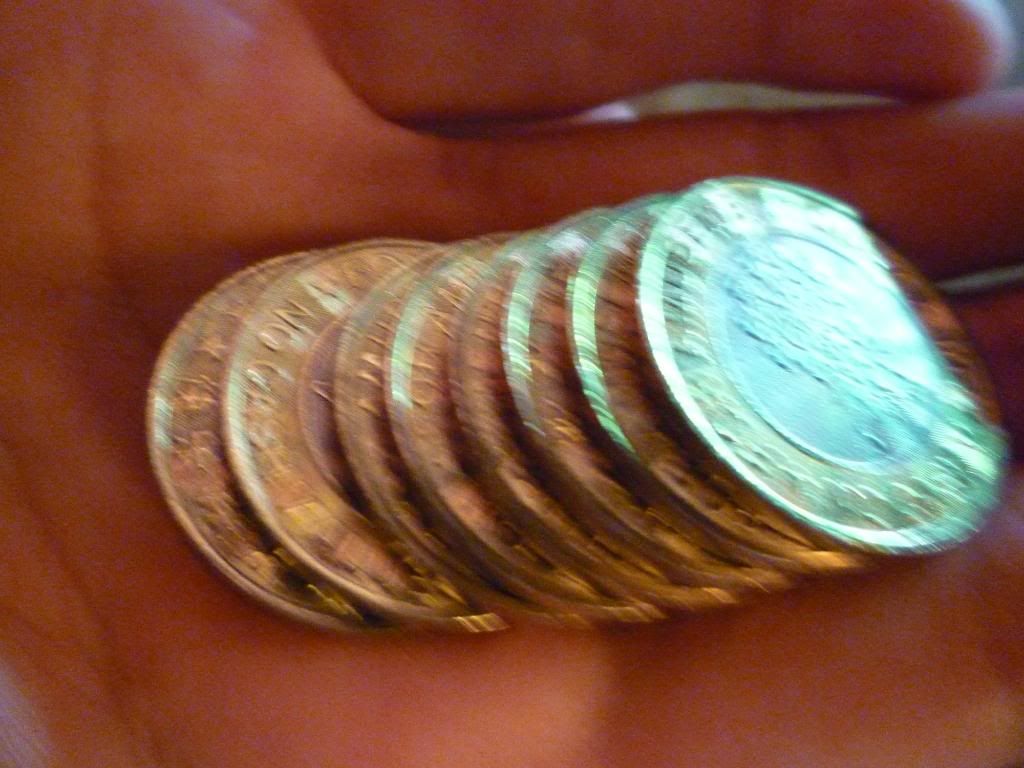 Sis and bro on the ride :)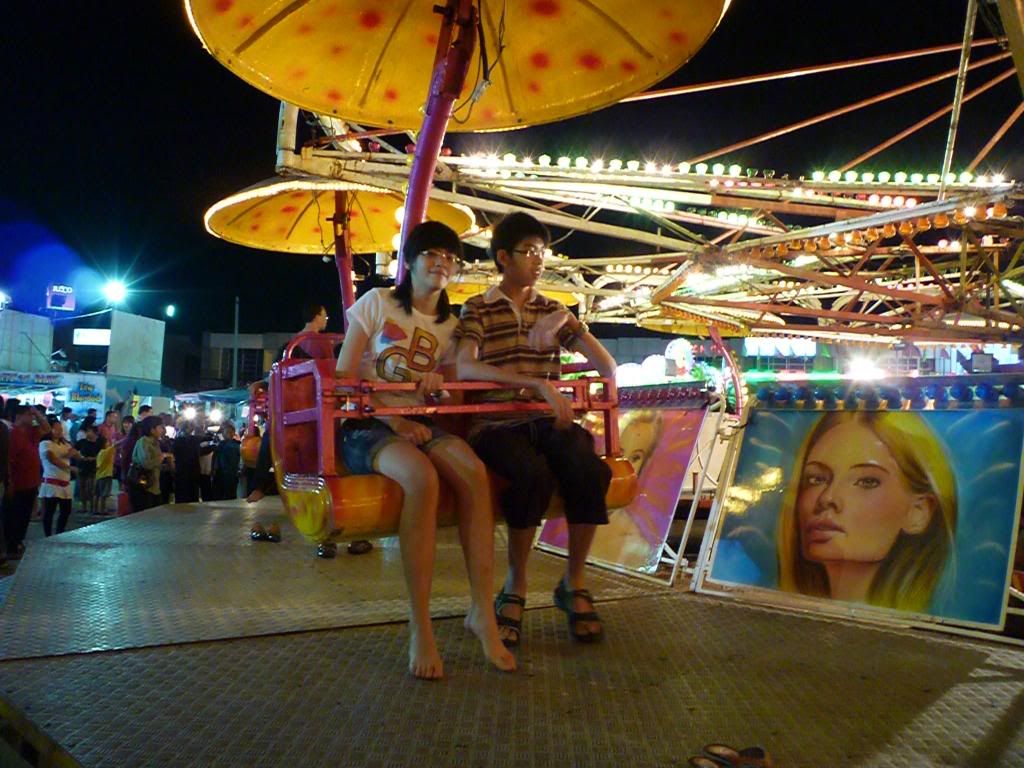 Me and youngest sis!




ON THE MOVE! Let's move it :)




Actually the thingy moves really fast! After few turns my head also turns @@

So "pening" and those who will faint easily are strongly advised not to take this ride :)

Nice experience to FUN FAIR again after so many years :)

---------------------------------------------------------

Have you...?


i) Click my nuffnang ads?
ii) Follow me through Google Friend Connect?
iii) Subscribe to my posts or even comments?

Item (ii) and (iii) can be found on

RIGHT sidebar

, below Term of Use :)

Thank you.